Escape Room in the B-INDUSTRIAL industrial tourism area
Our secret organization needs to hire an industrial spy (the last one was riddled with bullets), so we propose you to participate in our casting.
For this purpose, you will have to overcome an spy mission located at the area of ​​industrial tourism B-INDUSTRIAL, within the international tourism trade show B-TRAVEL, which will take place on June 2021 the days: 11, 12 and 13 in the Hall 8 of Fira de Barcelona at Montjuïc venue in Barcelona.
Applicants can win several rewards during the mission, and the absolute winner will be rewarded with the perfect spy briefcase, which contains extraordinary top-secret prizes.
Will you be able to decipher the clues, earn points in the shortest time, and become the best industrial spy to win the briefcase?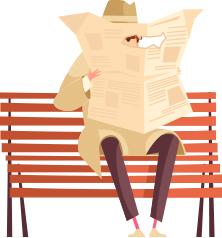 If you want to experience in first person how to play the Escape Room game, co-created between AdventuriQ and El Generador, come to the fair (*) with your smartphone (from iOS 11.0 and / or Android 5.1 or higher) and follow the:
Instructions
Download our free App from your Apple App Store or Google Play Store searching for the word "

adventuriq

"
Once installed open the App and give it the permissions that it needs: the App has to have access to the camera (to scan QRs), access to the GPS, and access to the mobile photo camera roll to be able to do some of the Challenges of the Adventure.
Create a new AdventuriQ user (if you don't have already one!).
Login in to see the list of your Adventures. If you are a new user that list will be empty. You have to add this Adventure by clicking on the "+ Add Adventure" button and introducing the Game Pin: 

937590982

Once you see the Adventure in the list, you can play to it tapping on its Title. Note: Do not forget to read the rules of the game before starting. You will find them inside the Adventure within the App.
We hope you enjoy it 🙂
(*) To access to B-TRAVEL trade show you must have a ticket or an invitation.